Options Community Services
Key Facts
Options Community Services is a social service agency in the greater Vancouver, BC area. They offer programs such as a crisis line, support for at-risk pregnancies, abuse counseling, and more.

Their website is a hub for their programs, job postings, and volunteer opportunities. Options has dozens of programs, which makes it a challenge for the community to understand the breadth of what they do.

They have a small communications staff that is the liaison between the rest of the agency and the website.
Outcomes
Options originally engaged us because they were on an outdated website platform and their support vendor had fired them. They wanted a new website built on an open-source platform.
A few ways we helped them:
1. Redesigned the main website
The previous Options website was built on Sitefinity and had a number of broken elements, such as a contact form that did not store or email submissions to staff.
The navigation was also constructed using internal categories and language that did not make much sense to new visitors.
We redesigned the website in progressive phases, using agile methodologies to add capabilities over time, reorganize the programs, and provide multi-lingual translation for visitors.
Before: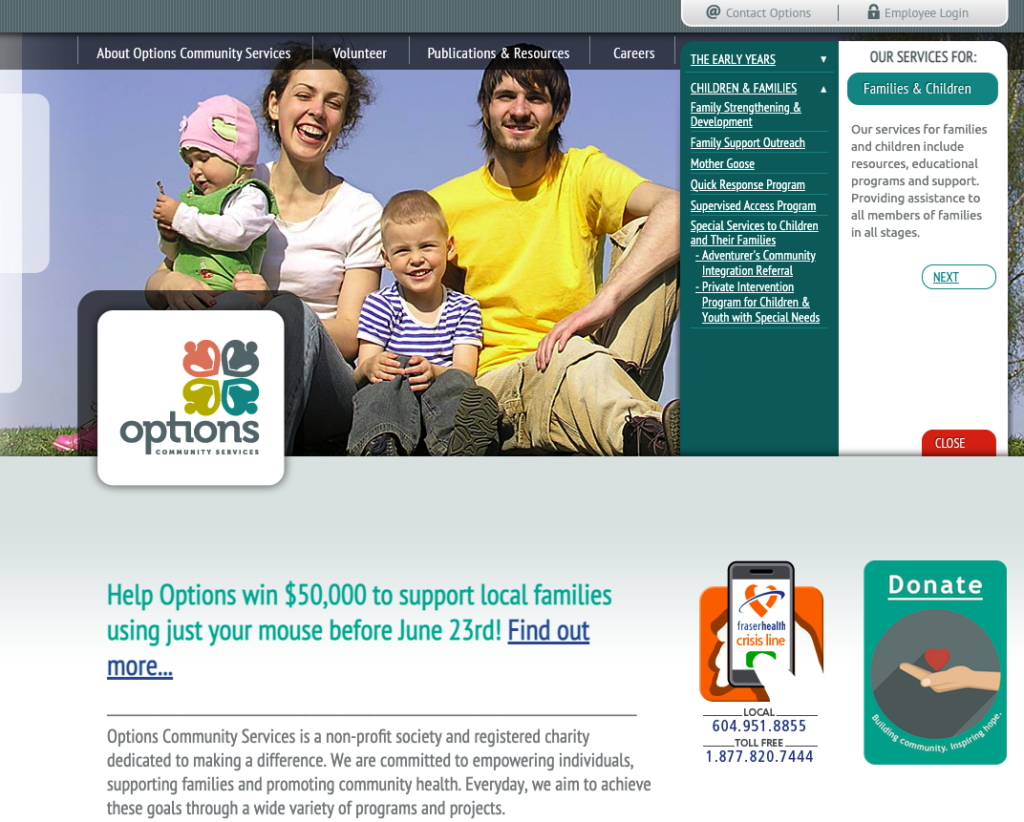 After: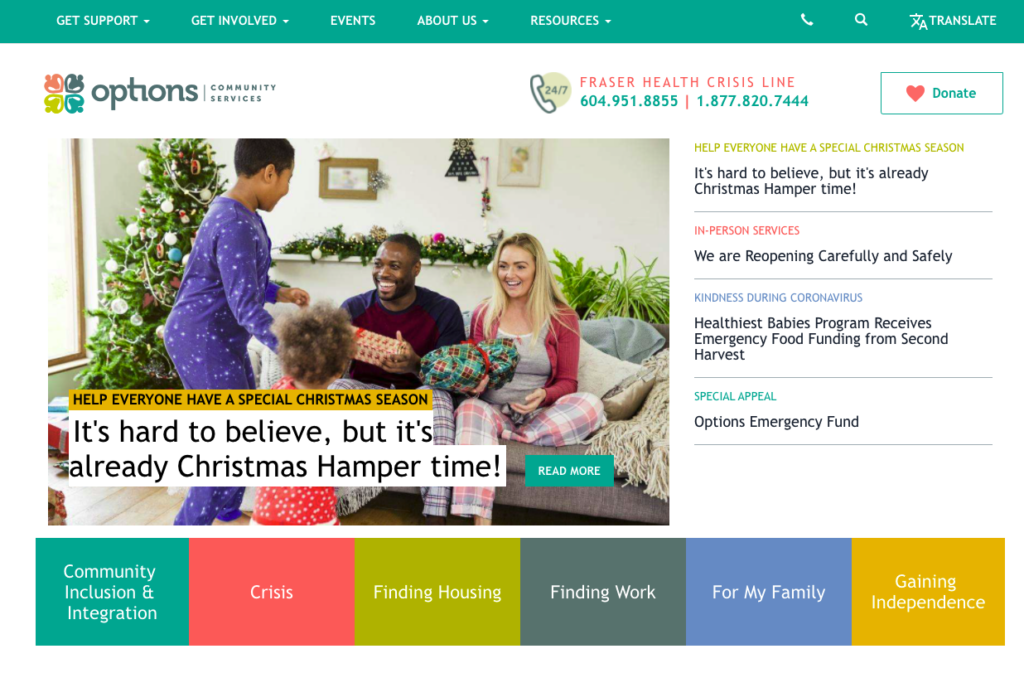 2. Digitized manual processes
Previously, if a visitor wanted to sign up for a program, they had to find the contact information of the program manager on the site and call or email them.
We implemented a webform-based solution to help streamline the intake process for specific programs: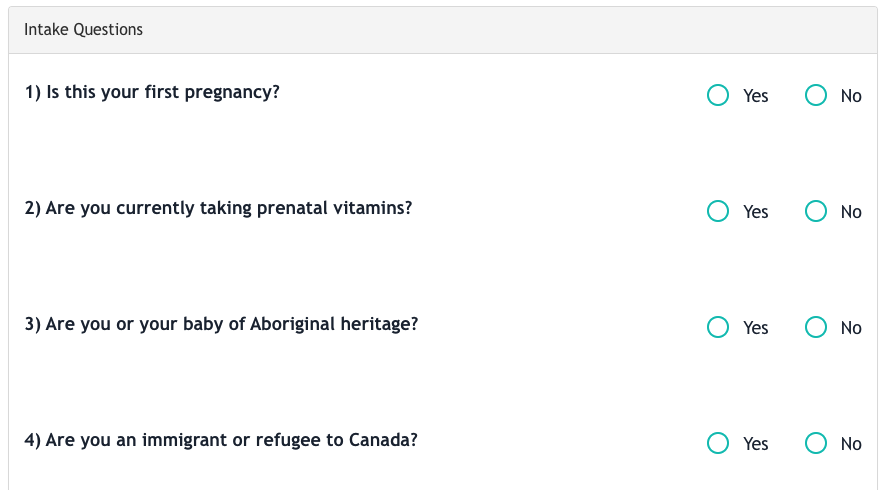 We also built dedicated landing pages for recruiting campaigns, such as the Canada Summer Jobs campaign that brought in hundreds of applications for the agency:
3. Improved digital skills of staff members
Throughout this process, we trained key staff members on more advanced digital skills such as:
SEO best practices

How to build custom webforms in Drupal

How to administer an integrated Google Calendar event management system
This allowed trainees to become "ambassadors" inside the organization to support the technology rollout to multiple programs, without having to funnel all support requests to Brooks Digital.
We delivered this through a combination of Zoom sessions, video recordings, and a one-day onsite training at the Options offices in Surrey, BC.
"I have three bids from different firms that are apples and oranges. Your approach makes complete sense to me and eliminates the risk of heavy, untested investment."
– Janice Boyle, Director of Development, Options Community Services
Interested in working with Brooks Digital?
Fill out the form below to get in touch with us. We look forward to hearing from you!