We Help You Build A Website That Gets Your Cause Attention
Brooks Digital is a web agency that helps your nonprofit transform its broken, outdated website into a memorable experience that brings your cause attention and credibility.
Brooks Digital can help if…
You're overwhelmed and confused with all your options and need to be coached through a proven process.
You want a clear plan and peace of mind that your web presence is on the right track.
You need more time and mental space you can devote to other important responsibilities.
You're worried that your website makes your organization look unprofessional or behind-the-times.
You want a reliable partner that will speak to you in plain English.
You are ready to improve your website every month—not every five years.
Helping VeDA Revitalize Their Drupal Website
Through a renewed investment in their Drupal website, the Vestibular Disorders Association has managed to not only increase the longevity of their website but use it to strategically further their mission.
Fueling the Growth of The diaTribe Foundation
In this case study, you'll learn how TdF used ongoing Drupal support and strategy to not only keep their website current, but leverage it as a platform to fuel their growth.
"I've been working with a Drupal site for 4+ years. When I first talked with Brooks Digital I wasn't sure I could afford to allocate the budget they felt was necessary to keep our website not just above water but up-to-date. It was a bit of an investment, and I had to wait for a new budget year, but I am pleased with the results. Rather than just putting out fires, they look for ways to improve our site."
– Cynthia Ryan, Executive Director, Vestibular Disorders Association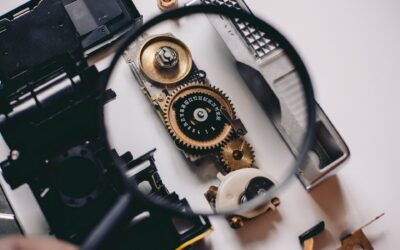 facebooktwitterlinkedinThese days, everyone is told that website performance is important. (Don't have a lot of time? Skip directly to my takeaways.) But even after reading all the articles, listening to podcasts, or attending talks, you probably have some lingering...