Our data-driven process helps your nonprofit build a digital presence with strategic impact.
We believe the traditional method of redesigning your nonprofit's website is a high-risk, unpredictable bet. Our data-driven process helps you create consistent, optimized results by identifying your most important outcomes and using continuous learning and improvement to help you achieve them.
Phase 1: Research & Strategic Planning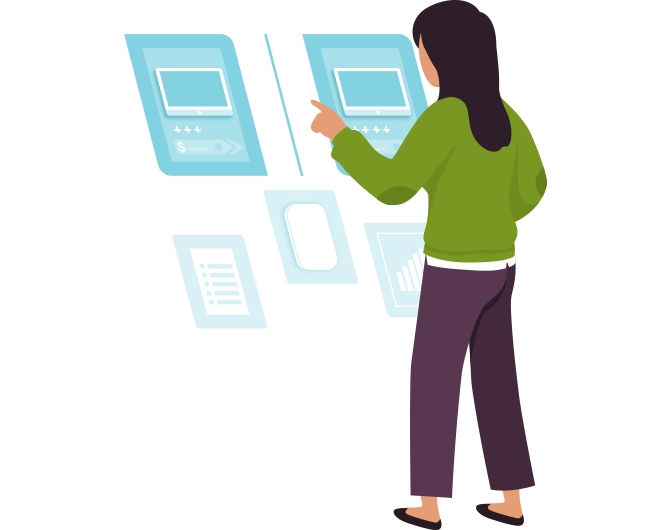 In Phase 1, you identify your most important digital outcomes and determine how you will hold your website accountable to them.
Achieving your most important outcomes requires your website to compel its users to action—and a compelling site is created when you have a deep understanding of your website users.
From a practical perspective, Phase 1 involves crafting measurable website goals using the SMART framework, researching and documenting your website audience, and using that information to strategically choose where to invest your time and money in your new website.
Unlike others, our method of strategic planning in Phase 1 helps you plan a minimum viable version of your website so you can quickly validate what's working (and what's not). This avoids the risk of heavy, untested investment and lets you make specific, targeted improvements with confidence after your site is launched.
Phase 1 Services:
Audit digital properties

Identify goals & KPIs

Create user personas

Identify fundamental assumptions

Map user journeys

Create data-driven website launch & improvement plan
Phase 2: Launch & Assessment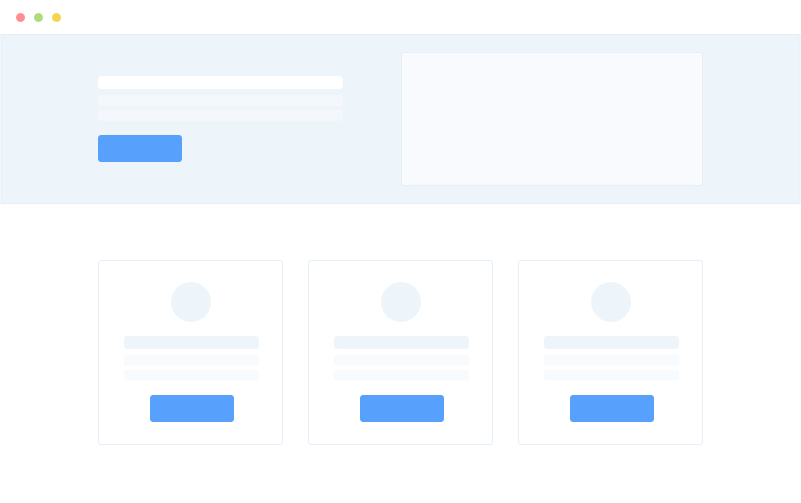 In Phase 2, you quickly get a minimum viable version of your website live, so you can validate what is and isn't working.
The idea of a "minimum viable" website can be scary. Will it look professional? Will it have all the features I need? Will I be able to proudly show it to my boss or the board?
A minimum viable website doesn't necessarily mean barebones, however. It simply means only the features you need to launch a working website that meets your goals—nothing more. After all, do more features always make a website better at producing results?
From a practical perspective, Phase 2 involves defining the information architecture of your site, producing wireframes and mobile-friendly designs, writing up the code to make it a living, breathing website, and training your staff how to use it.
Unlike others, after the site is launched we immediately help you evaluate what is and isn't working, and begin working on targeting improvements based on real data from real users—the gold standard.
Phase 2 Services:
Information architecture

Wireframes
Mobile-friendly design
Website development
Staff training
Launch assessment
Phase 3: Continuous Improvements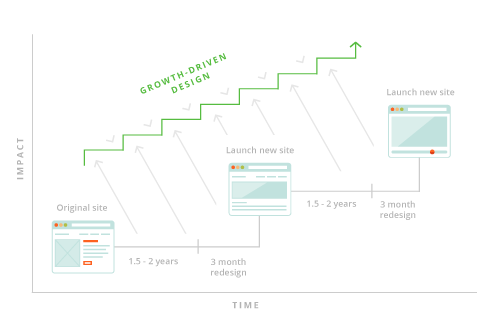 In Phase 3, you use data to optimize and increase your website results using continuous improvements over time.
With your new website launched and collecting data, you can begin identifying the highest-leverage improvements to make to your website just weeks after launch.
Using the goals and tools creating during Phase 1's strategic planning, you will be able to prioritize what improvements to make next based on how live people are using your site and the technical effort required to implement the change.
From a practical perspective, Phase 3 involves regular sessions to help you plan a website roadmap, review your data and tests, and queue up the next round of improvements for our engineering team. It also involves personalized support and training throughout the process.
Unlike others, our continuous improvement process is designed to extend the life of your site and avoid a big redesign a few years down the road. After all, why would you need a redesign when your site is getting better over time?
Phase 3 Services:
Quarterly roadmap sessions

Monthly data analysis
Weekly website improvements
A/B testing
Website support
Ongoing staff training and documentation
"I have three bids from different firms that are apples and oranges. Your iterative approach makes complete sense to me and eliminates the risk of heavy, untested investment."
– Janice Boyle, Director of Development, Options Community Services
Let's build your nonprofit a data-driven web presence.